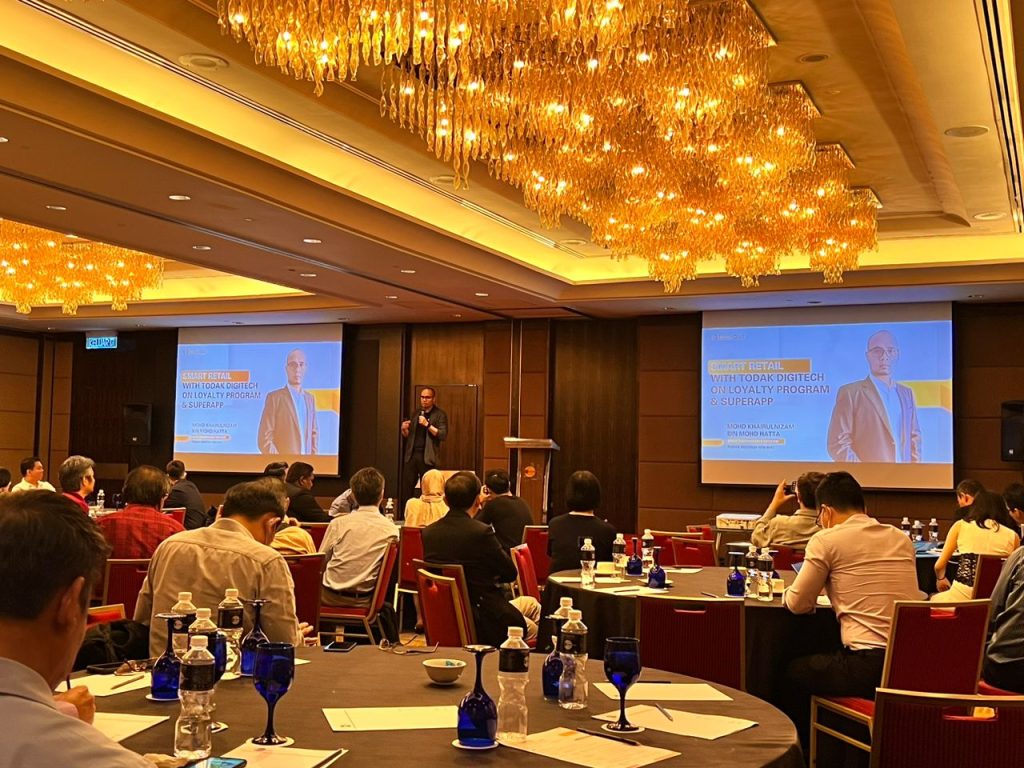 Technology experts, retail, and logistics business owners gathered at the Alibaba Cloud Retail and Logistics Day at One World Hotel on 21st March 2023 to explore the latest trends and advancements in retail and logistics technology. The conference featured keynote speeches from Alibaba's head of departments, retail and logistics business owners and our CTO himself.
Our CTO's presentation highlighted how the retail and logistics industry players could elevate their business through the implementation of Smart Retail, with a focus on super apps and loyalty programs. By integrating various services in one platform, super apps make shopping easier by offering many services in one place, while loyalty programs help to retain customers by offering personalised rewards and incentives. By doing this, businesses can boost sales and improve customer satisfaction and retention.
The conference provided attendees valuable insights and networking opportunities to help them stay ahead of the curve in this rapidly evolving industry. Hence, we would like to thank Alibaba Group for hosting and bringing together technology experts and industry leaders to explore the latest trends and advancements in the field.