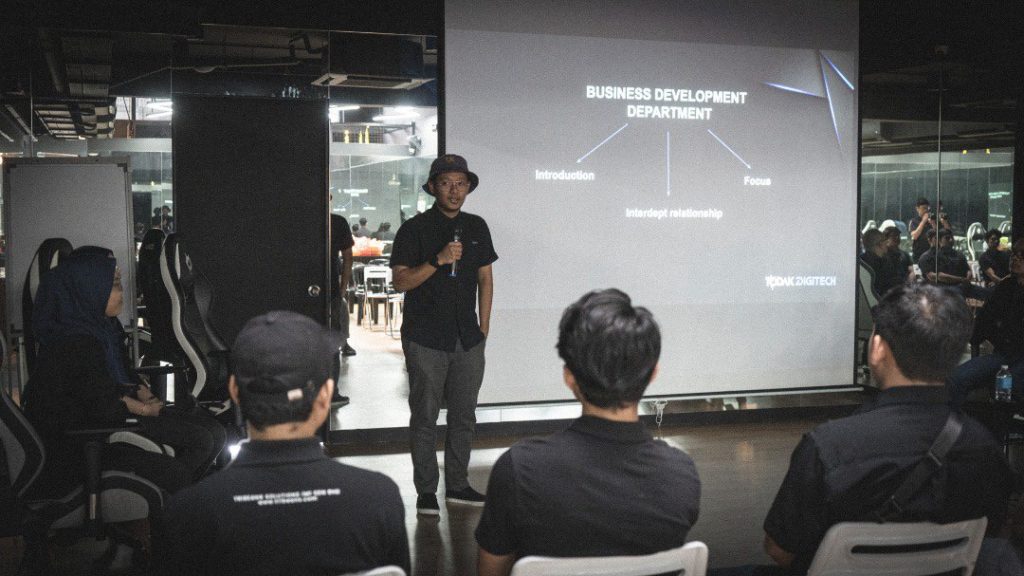 2022 was a wonderful year for us despite having experience some minor setbacks and hiccups. We have conducted our year-end company-wide town hall session on the 22nd of December 2022 with the aim of going stronger and aggressive for the new year. The session started with the presentation from our CTO, Mr. Khairul on our ongoing and future projects then, it was followed by the sharing session of our company's HR policy to adhere to the new labor act that will be enforced in 2023.
The head of each department were also given the chance to speak and share their hopes and aims of the year 2023 in term of the growth of the organization. Finally, the town hall session was carried by the CEO himself, Mr. Hafiz where he had reaffirmed the company's mission and vision to ensure the positioning of Todak Digitech is aligned with the Todak Holdings' objectives.
We're hoping for the best and we're ready for 2023!